關於建舜 / 服務項目
設計製造服務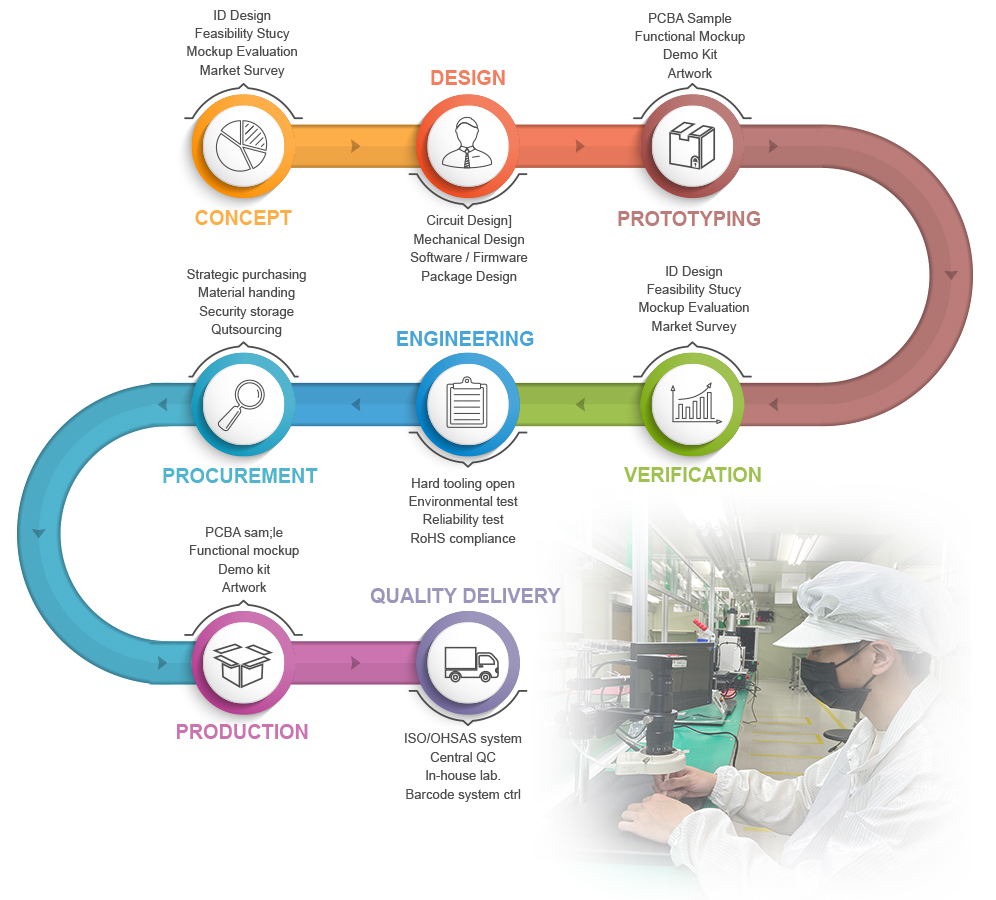 Design Capability
JEM employs highly trained and experienced R&D and project management teams. From ID design, ME design, EE design, software, firmware, hard tooling, plastic injection, production, environmental and reliability testing, we provide core product development processes in-house, ensuring the quality of every product design.
Manufacturing Services
JEM is devoting to an integrated and expert experienced manufacturing. Today, we are providing joint-design, joint-development, manufacturing, assembly services to global customers. Focusing on fields of PC peripheral, consumer electronics, wireless connectivity, cable assembly, material sciences, quality management and green manufacturing process, we commit to treat each of your product as the most valuable and unique deliverable.
Since JEM has such a completed product development team with in-house R&D and manufacturing capability, we have full confidence to deliver quality product to you. We have long-standing relationships with IC solutions and PC peripherals customers who have come to depend on our expertise of integrated product development ability. In addition to OEM/ODM service, we are now able to offer our own-designed standard Storage, Internet phone and more products to those customers who require ready-to-go products. These customized solutions are based on your needs and circumstances. Let us be your team!