關於建舜 / 服務項目
EMS
Introduction
Overview
Joinsoon provides a comprehensive manufacturing service with the most effective and advanced technology available. In one facilities, JEM is able to provide design, tooling, injection molding, cables, connector, SMT/DIP, assembly, product packaging.
Major Equipment
Surface Mounting Machine (Panasonic/Fuji).
High Speed Surface Mounting Machine (Panasonic/Fuji).
Lead-Free Reflow.
Wave solder.
Location
The EMS department, currently equipped with approximately 800 employees, has the capacity to manufacture15,000 units per day. Strategically located in Dongguan, China, where all major electronics manufacturers are located, it is able to meet all specific requests such as customized IC chips and all other electronics parts. With the advanced equipment and technology invested in this location, JEM is well able to provide the most competitive pricing for all major components.
Quality Assurance
JEM is certified to ISO 9001:2000 by LRQA. All staffs are not only well trained but also tested to be qualified on every specific task. The key to JEM's quality assurance policy is the preparation and prevention from error to delivery of the best services. All bridge boards have to pass ICT testing and functionality testing before any further process. JEM is committed to meet customer specified requirements to customers' full satisfaction through continual improvement in manufacturing procedure and service standard.
Manufacturing Capability
SMT Productivity
SMT:
R/C CHIP 1 KK pcs/Day
IC 50 K pcs /Day
DIP + Test : Bridge Board
9 K pcs / 1 shift /Day
18K pcs / 2 shifts/Day
SMT Manufacturing Capability
0603( in. 0201 )Chip.
0.3 m/m Pitch QFP , PLCC , BGA.
Micro BGA / CSP Capacity.
Double PCB / 0.3 ~ 4 m/m thickness PCB.
Lead Free Capacity.
Assembly Productivity
External Enclosure: 15000pcs /1 shift /day
30000pcs / 2 shifts / day
Card Reader﹕25,000 pcs / day
SMT Procedure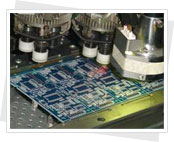 PCB Mounting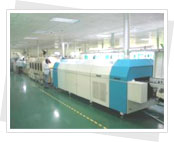 SMT Reflow ( Lead Free Reflow )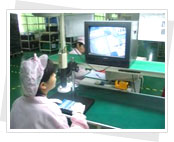 PCB Visual Inspection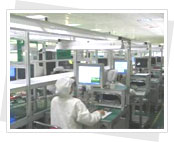 Testing Line
Integrated test system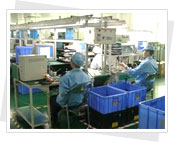 Repair Station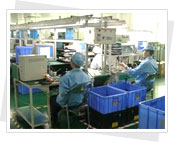 Repair Station
Facility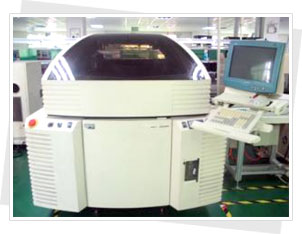 Automatic Solder Printer
MPM: UP3030
MINAMI: MK8785V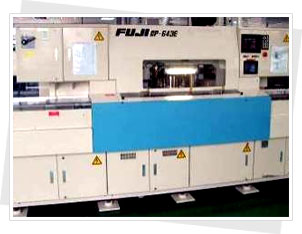 High Speed Surface Mounting Machine
Panasonic: MPA-I (High Speed)
Fuji: CP643E (Ultra High Speed)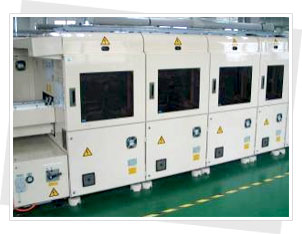 IC Placer (Multi-Purpose Modular Monuter)
Panasonic: MV 2 C-A
Fuji: QP242E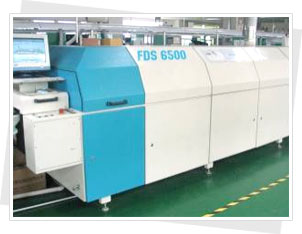 Lead-free Reflow
SEHO: FDS6500(2.7)
JT: GS-600
Production Flow
PCBA Flowchart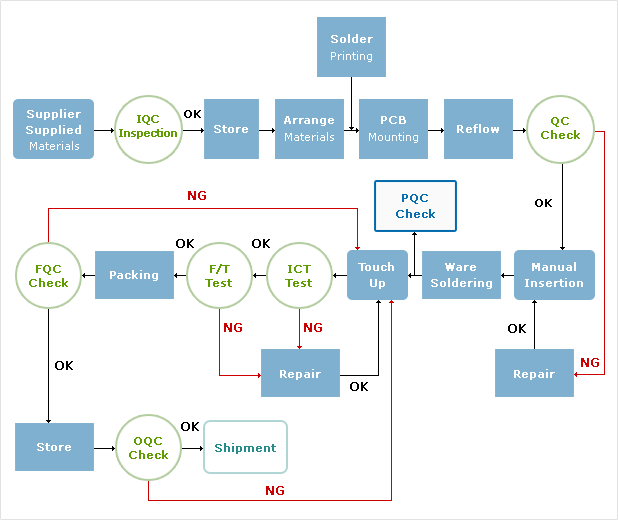 Assembly Flowchart